Our solutions are designed to be flexible for larger businesses and non-profits and can be offered as a complete turnkey platform or tailored to your unique risk management needs so you can insure the risks of your company or non-profit, including any affiliates or controlled unaffiliated organizations.  Whether your risk management needs are simple as a single line of coverage for a single organization or an integrated program involving multi-lines, multi-years, or several cells each assuming risk, Green Mountain is here for you to create and organize your own risk program.  We can work with you as an owner or risk manager and just as easily with your broker or risk consultant to provide any or all the services listed below.
Captive Management*
Financial Reporting
Regulatory Compliance
Management Services
*All captive management services are provided by SRS, the world's leading independent captive manager.
Program Management
Underwriting and technical insurance consulting
Loss analysis
Fronting, reinsurance, and collateral negotiation
Captive Consulting
Feasibility Studies
Strategic Reviews
Run-Off and Closure Services
Take Control, Reduce Costs, & Customize Coverage
Our protected cell captive facility is domiciled in Vermont, the Gold Standard.  Submitted applications are usually turned around in less than 30 days.  Start your own insurance company and work outside the "traditional" insurance market to achieve your risk financing goals – contact us today!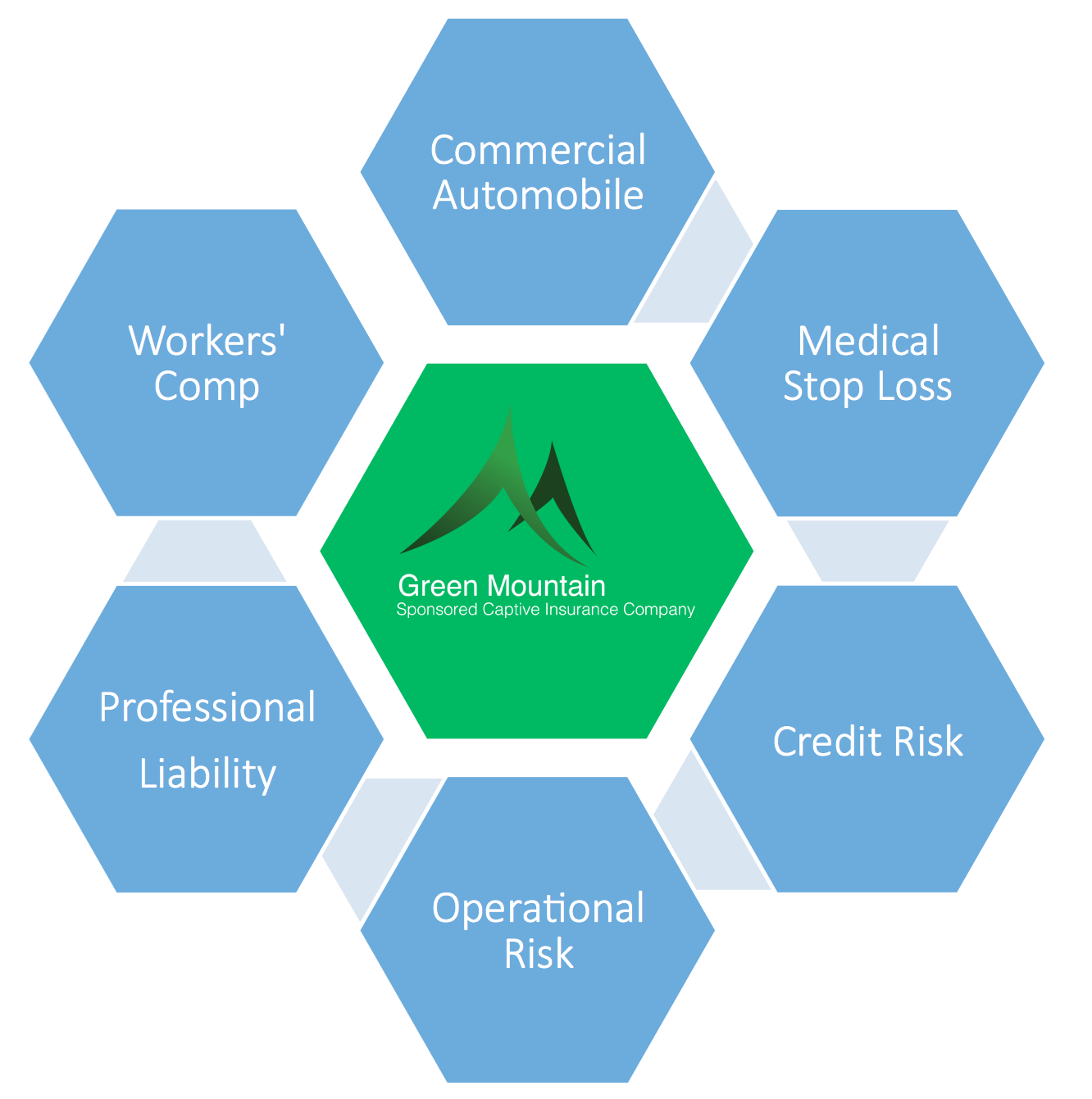 Ask Us Your Captive Questions
Let's get started together. Today.