Green Mountain launched in 2012 through the leadership of three acclaimed insurance service providers: SRS, SIU, and Elevanta.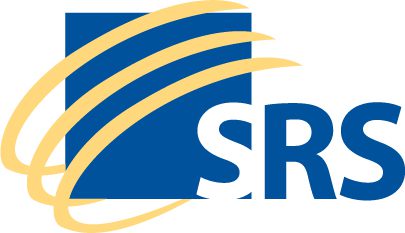 About Strategic Risk Solutions
The world's largest independent captive insurance company manager.

About Elevanta
A comprehensive suite of services to grow and manage organizations.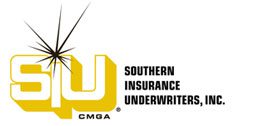 About SIU
A certified managing general agency representing over 120 "A" rated competitive markets.
Experienced Leadership
Green Mountain was created by three acclaimed insurance service providers in response to demand from customers like you for an attractive onshore rent-a-captive solution.
Unmatched Vermont Regulatory Advantage
Highly commended for its business-friendly regulation and supportive state legislature, Vermont is the largest captive domicile in the U.S. and number three-ranked domicile internationally.
Flexible Onshore Rent-A-Captive Solutions
Green Mountain provides a turnkey captive insurance option for organizations like yours looking for an attractive onshore rent-a-captive solution.
As Green Mountain's sponsors, we built this protected cell facility to offer an attractive onshore rent-a-captive solution to customers like you in the Green Mountain State of Vermont.  Considered the "Gold Standard" of captive domiciles in the U.S. and recognized as the top U.S. domicile within the industry, over a thousand captives have made Vermont their home over the years, including several sponsored cell captives hosting hundreds of cells and separate accounts across numerous industries, including healthcare, construction, real estate, and transportation just to name a few.  Vermont's success can be attributed to a combination of factors, including the ongoing leadership of Vermont's state government.  They continue to uphold Vermont's longstanding tradition of providing unwavering support for the state's captive industry.  
We've partnered with Strategic Risk Solutions (SRS), the world's largest independent captive manager, to tailor a captive solution that's right for you. Providing a full range of captive management services, including the formation and on-going operation of captives, SRS can customize its services to fit your needs. As our customer, we value your time and money, and commit to you that we'll use both sparingly in setting up and running your captive cell. SRS' team of experienced and industry leading experts will deliver to you a turnkey rent-a-captive solution covering everything that your captive will need from captive governance and regulatory reporting to financial accounting and ongoing consulting, thereby allowing you to focus on what you do best, run your business.
As your captive manager, SRS will make sure your captive never misses a filing deadline and always meets its statutory obligations, providing you with an annual stewardship report detailing your captive's regulatory compliance for your peace of mind.  As the first captive manager to complete an AICPA (American Institute of Certified Public Accountants) SSAE (Statement on Standards for Attestation Engagements) 18 independent review annually to audit its internal controls across the organization, your captive's financial records will always be in balance.  With SRS' ongoing commitment to rigorous peer review process, and the implementation of other total quality management initiatives, you can rest easy knowing that that the quality of the work SRS does on your captive will always be top-notch.  
SRS also works closely with MSL Captive Solutions ("MSL"), a partner firm that provides comprehensive solutions exclusively for medical stop loss captives.  MSL can help you maximize the impact of your captive program to help distance you from the market volatility associated with "traditional" insurance arrangements and help you reduce the ultimate cost of healthcare benefit delivery to your employees.  They provide a full range of underwriting services and have access to commercial markets that can front your program as well as provide excess specific and aggregate protection to it, thereby capping your overall loss exposure.  Hence, MSL together with SRS can help you develop a customized captive solution to support your specific business and financial objectives, and risk tolerances.
Ask Us Your Captive Questions
Let's get started together. Today.